Située en bordure de la RD 118, en direction de Carcassonne, cette zone d'activité s'est orientée vers des secteurs d'activités tels que l'éco-construction et les énergies renouvelables. Son emplacement stratégique (AFR) lui permet de  bénéficier d'une bonification de l'aide régionale proposée aux entreprises.
Identity
Location : Limoux
Price 25 € HT / m2
Main companies ERECO incubator
Number of jobs (industrial): 60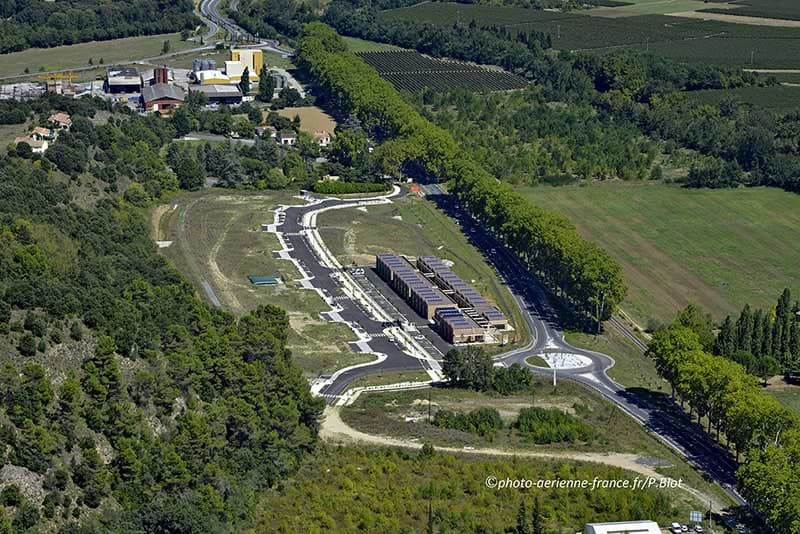 19
TOTAL SURFACE AREA (in ha)
6
AVAILABLE SURFACE AREA (IN HA)
25
Average price (HT / m2)
Access
Nearby cities: Carcassonne 20 min, Toulouse (1h)
Direct access RD 118, A61 (30 min)
Limoux (5 min), TGV to Carcassonne (20 min)
Carcassonne airport (20 min)
Networks
Collective water treatment
Very high speed internet
Gas
Facilities and services
Waste collection.
Business real estate
Regional incubator of 2,100 m² for Renewable Energies and Eco-Construction (ERECO), business hotel.2 des Énergies Renouvelables et de l'Eco-Construction (ERECO), hôtel d'entreprises.
Regional accompaniment
The Occitanie Region has implemented a set of programmes to help businesses.
More information
Strengths of the territory
Strengths of the territory
Zonage AFR