Located on the A61 on the Toulouse-Narbonne axis, the business park is mainly dedicated to logistics (with the establishment of the Socamil), foodstuffs and tertiary activities. It is part of an economic environment with a strong industrial specialization (leading industrial city in the of Aude).ère ville industrielle de l'Aude).
Identity
Location : Castelnaudary
Price : 35 € HT / m2
Number of jobs (industrial) : 50
Number of companies : 5
Main companies : Socamil, Scafish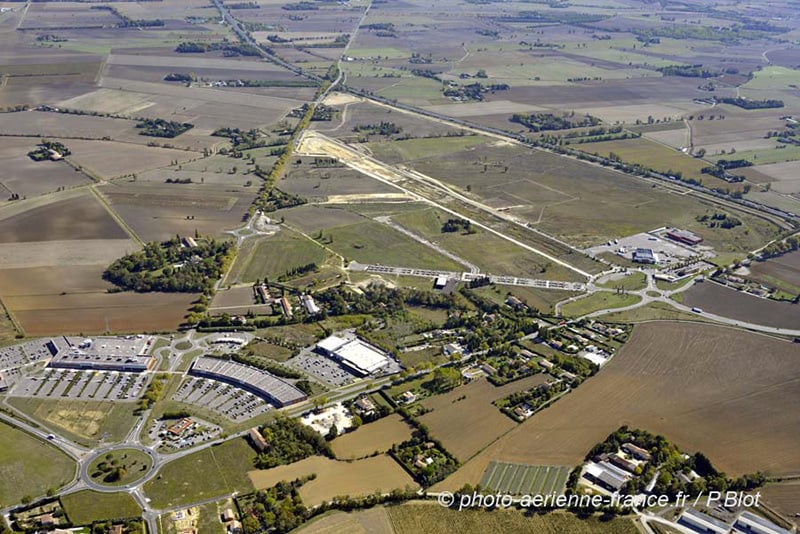 130
TOTAL SURFACE AREA (in ha)
100
AVAILABLE SURFACE AREA (IN HA)
35
Average price (HT / m2)
Access
Nearby cities: Toulouse (45 min), Narbonne (1h), Montpellier (1h30)
Direct access A61 (2 min)
SNCF station Castelnaudary (5 min), TGV Toulouse (45 min)
Carcassonne airport (30 min)
Networks
Collective water treatment
Very high speed internet
Gas
Untreated water
Facilities and services
Restaurants, hotels, heavy goods vehicle service centre, 20 hectares of green spaces.
Business real estate
Pépinière d'entreprises Créaude.
Regional accompaniment
The Occitanie Region has implemented a set of programmes to help businesses.
More information
Strengths of the territory
Strengths of the territory
Strong foodstuffs tradition, platform of local initiatives, intercommunal relay workshops.