Située en bordure de l'A75 et à proximité du Viaduc de Millau, cette zone d'activités a pour vocation d'accueillir des activités industrielles, artisanales et commerce de gros. Son emplacement stratégique  (AFR  et ZRR)  lui permet de bénéficier d'une bonification de l'aide régionale proposée aux entreprises et d'exonérations fiscales.
Identity
Location : Millau / Castelnau-Pégayrols
Price 25 € HT / m2
Number of jobs (industrial) : 549
Number of companies : 54
Main companies : Menuiseries Combes, Austruy Charpente, Mégisserie RICHARD, Routage Service, AUGLANS (Public works)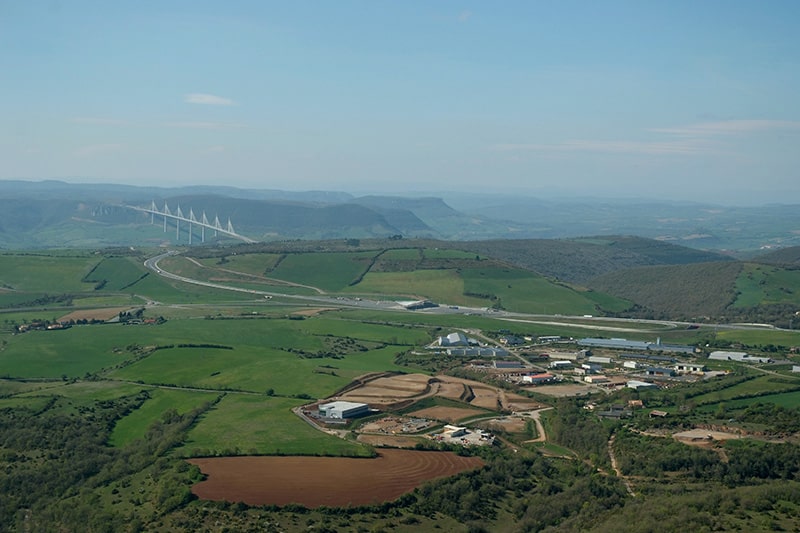 60
TOTAL SURFACE AREA (in ha)
6
AVAILABLE SURFACE AREA (IN HA)
Access
Nearby cities: Rodez (1h), Montpellier (1h15)
Autoroute A75 (5 min)
Millau SNCF train station (10 min)
Rodez-Aveyron airport (1h)
Networks
Electricity
Gas
Très Haut Débit (fibre)
Collective water treatment
Raccordement tous réseaux
Facilities and services
Information to come.
Business real estate
Pépinière d'entreprises à Millau « l'Envol » propose une offre complète de bureaux (795 m2), ateliers (1 434 m2) et plateaux (1 930 m2) à la location. Un village d'entreprise de 1 000 m2 réparti sur 3 ateliers propose également une offre d'accueil.
Regional accompaniment
The Occitanie Region has implemented a set of programmes to help businesses.
More information
Strengths of the territory
Strengths of the territory
Dispositif d'aide à l'immobilier d'entreprise, ZRR, AFR, Viaduc de Millau, pôle cuir Aveyron, groupement d'entreprises éco-innovantes (GECO), maraichage biologique (Jardin du Chayran), lieux dédiés à l'entrepreneuriat (fablab, coworking, incubateur, pépinière/hôtel d'entreprises)