Located on the municipalities of Codolet and Chusclan, the Marcel Boiteux industrial park hosts activities related to the nuclear and tertiary sectors.
Identity
Location : Codolet / Chusclan
Price : de 40 à 45€ HT / m2
Number of companies : 6
Emplois : 300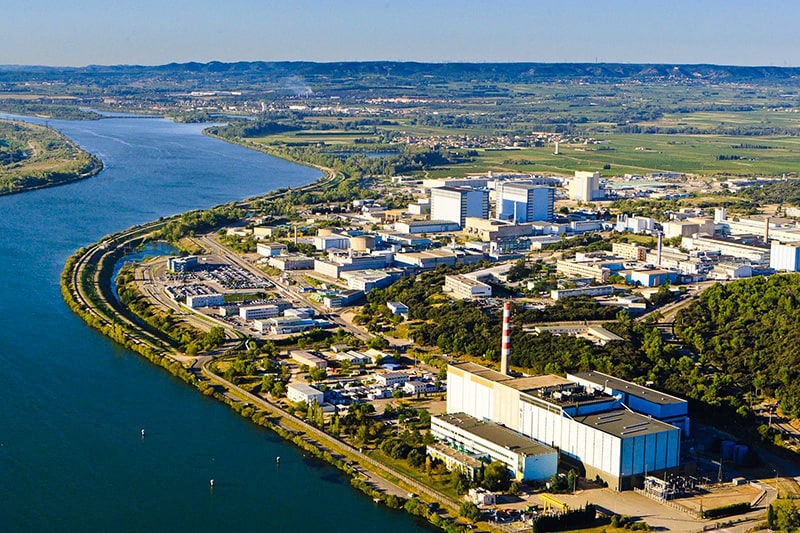 30
TOTAL SURFACE AREA (in ha)
15
AVAILABLE SURFACE AREA (IN HA)
Access
Nearby cities: Avignon (30 min), Nîmes (1h), Montpellier (1h15)
A7 / A9 motorways (20 min)
TGV station Nîmes (1h)
Nîmes Alès Camargue Cévennes airport (1h)
Networks
Collective water treatment
Very high speed internet
Gas
Facilities and services
Waste collection.
Business real estate
Hôtel d'entreprise en projet : Hôtel d'entreprise Jollot-Curie.
Regional accompaniment
The Occitanie Region has implemented a set of programmes to help businesses.
More information
Strengths of the territory
Strengths of the territory
Plateforme nucléaire de Marcoule à proximité (CEA), Bureau de la médecine du travail avec agrément nucléaire, maison des entreprises à Bagnols sur Cèze, Parc régional des Grands Causses.