En bordure de la rocade d'Auch (RN 124), la Zone d'activités du Mouliot se décline en 3 îlots que sont industriel-artisanal, tertiaire et commercial. Des aménagements de qualité qualifie cette zone ainsi que la mise à disposition d'un hôtel d'entreprises dédié à l'agroalimentaire (Agroparc). Son emplacement stratégique (AFR) lui permet de  bénéficier d'une bonification de l'aide régionale proposée aux entreprises.
Identity
Location : Auch
Price : de 24 à 45€ HT / m2
Number of companies : 24
Number of jobs (industrial): : 330
Main companies : BCBIO, Frans-bonhomme, Bigmat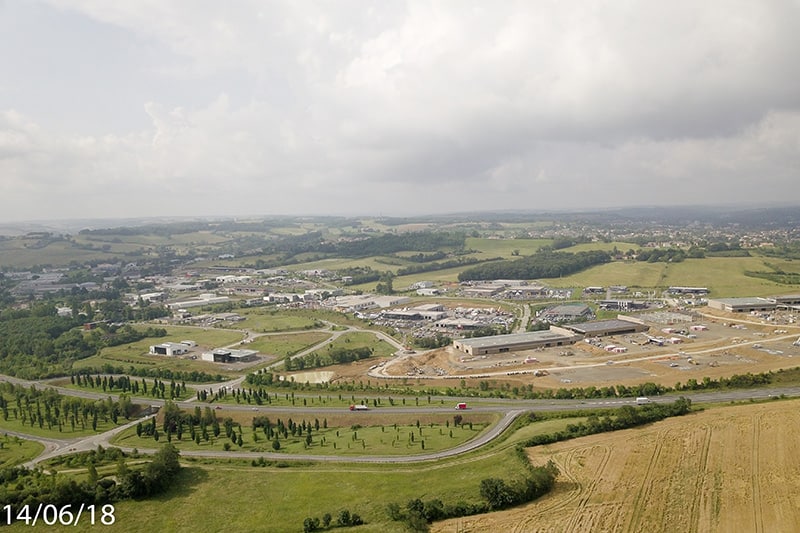 43
TOTAL SURFACE AREA (in ha)
35
Average price (HT / m2)
Access
Nearby cities: Auch (5 min), Toulouse (1h)
On the RN 124
SNCF railway station Auch (5 min), Toulouse TGV (1h)
Toulouse-Blagnac airport (1h)
Networks
Electricity
Very high speed internet
City gas
Facilities and services
Information to come.
Business real estate
Hôtel d'entreprises Agroparc dédié à l'agroalimentaire, pépinière Innoparc dédiée au développement d'activités innovantes (bureaux de 20 à 60 m2).
Regional accompaniment
The Occitanie Region has implemented a set of programmes to help businesses.
More information
Strengths of the territory
Strengths of the territory
CRITT agro-alimentaire, usine de méthanisation à proximité, zonage AFR.