Située en bordure de l'A64 sur l'axe Toulouse-Bayonne, sur la commune de Carbonne, la zone d'Activestre certifiée ISO 14001 est prête à accueillir votre projet. La zone d'activités s'est développée principalement autour des thématiques de l'environnement, les énergies renouvelables, la bio-économie (chimie verte et agro-ressources) et l'économie circulaire.
Identity
Location : Carbonne
Number of companies : 24
Number of jobs (industrial): : 250
Main companies Agronutrition, Cobratex, Innopsys, Etcheto, Soléa, Végalis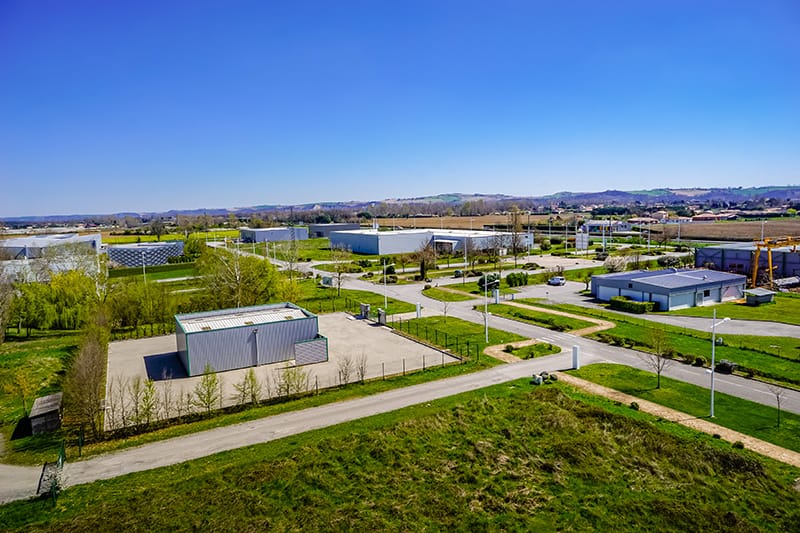 25
TOTAL SURFACE AREA (in ha)
6
AVAILABLE SURFACE AREA (IN HA)
Access
Nearby cities: Carbonne (2 min), Toulouse (20 min)
A64 motorway (2 min)
Carbonne station (2 min), Toulouse TGV (20 min)
Toulouse-Blagnac airport (30 min)
Networks
Electricity
Broadband
City gas
Drinking water
Facilities and services
Waste collection
Catering
Waste water treatment
Retention pond
Shared parking
Business real estate
Business hotel of 2,500 m² composed of 10 workshops with offices.2 composé de 10 ateliers avec bureaux.
Regional accompaniment
The Occitanie Region has implemented a set of programmes to help businesses.
More information
Strengths of the territory
Strengths of the territory
Development around the environment theme (ISO 14001 certification) and organic farming.