Située en bordure de l'A62 sur l'axe Toulouse-Bordeaux, la zone d'Eurocentre est une plateforme multimodale dédiée aux activités du transport et de la logistique.
Identity
Location : Castelnau d'Estrétefonds / Villeneuve les Bouloc
Number of companies : 140
Number of jobs (industrial) : 4000
Principales d'entreprises : Jimenez FVA, Centre de tri La Poste, Rossi Aéro, Denjean Logistique, Décathlon, Gefco…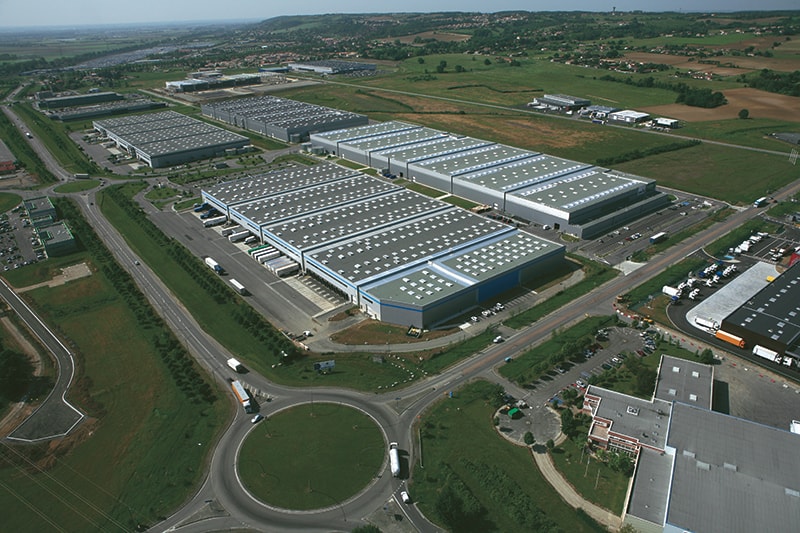 300
TOTAL SURFACE AREA (in ha)
Access
Proximité villes : Castelnau d'Estrétefonds (2 min), Toulouse (10 min)
A62 motorway (1 min)
Gare Castelnau d'Estrétefonds 2 min), TGV Toulouse (10 min)
Toulouse-Blagnac airport (20 min)
Networks
Electricity
Very high speed internet
City gas
Facilities and services
Service area
Crèche
Sports room
Restaurants
Pharmacy
Fuel station
Truck parking
embranchement fer
Business real estate
100,000 m² including a turnkey sector and 22,000 m² of cold storage.2 dont une partie clés en main
Regional accompaniment
The Occitanie Region has implemented a set of programmes to help businesses.
More information
Strengths of the territory
Strengths of the territory
Proximité de l'aéroport Toulouse-Blagnac, axe Toulouse – Bordeaux.