At the immediate exit of the A20, Cahors Sud is an economic activity zone located in the north of the Occitanie Region (Biars-sur-Cère, Lot department). Its strategic location (AFR) allows it to benefit from added regional business support and tax exemptions (ZRR).
Identity
Location : Le Montat
Price : 13,5€ HT / m2
Number of jobs (industrial) : 715
Number of companies : 65
Main companies : Logistique Mr Bricolage, Transquercy (groupe Géodis), 46 Express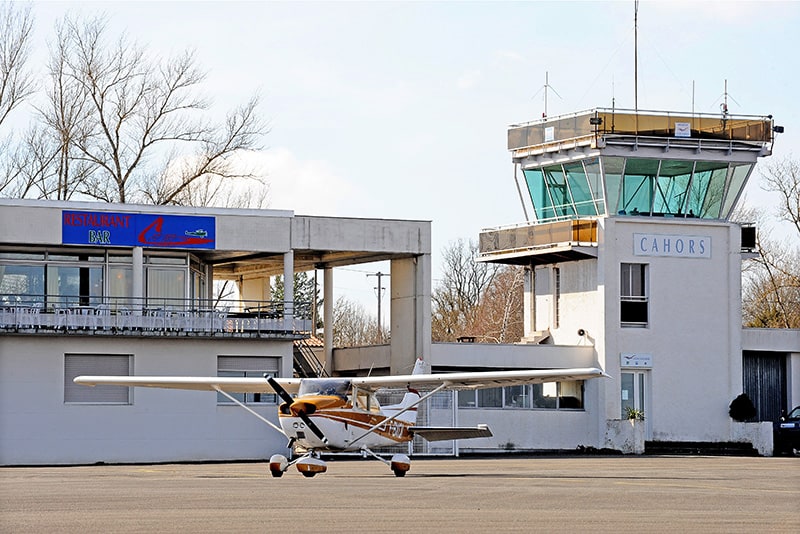 530
TOTAL SURFACE AREA (in ha)
16
AVAILABLE SURFACE AREA (IN HA)
Access
Nearby cities: Cahors (10 min), Toulouse (1h)
A 4 minutes de l'A20 (axe Paris-Montauban)
Cahors railway station (10 min)
Cahors-Lalbenque airport (5 min)
Networks
Electricity
Broadband
Gas
Facilities and services
Restaurants, hotels, leisure activities nearby.
Business real estate
Pépinière d'entreprises Cadurcia.
Regional accompaniment
The Occitanie Region has implemented a set of programmes to help businesses.
More information
Strengths of the territory
Strengths of the territory
Zonage AFR et ZRR, Aérodrome de Cahors-Lalbenque.