On the RN 88, in the town of Badaroux (near Mende), the Jean Antoine Chaptal zone offers 77 hectares of land with an industrial vocation. It is mainly focused on activities related to the wood industry, given its location in the heart of a wooded area of 195 hectares, but also hosts businesses in the cosmetics, chemical and logistics sectors.
Theme: wood sector, light logistics, mixed activities, tertiary
Identity
Location : Baradoux
Price : 20€ HT / m2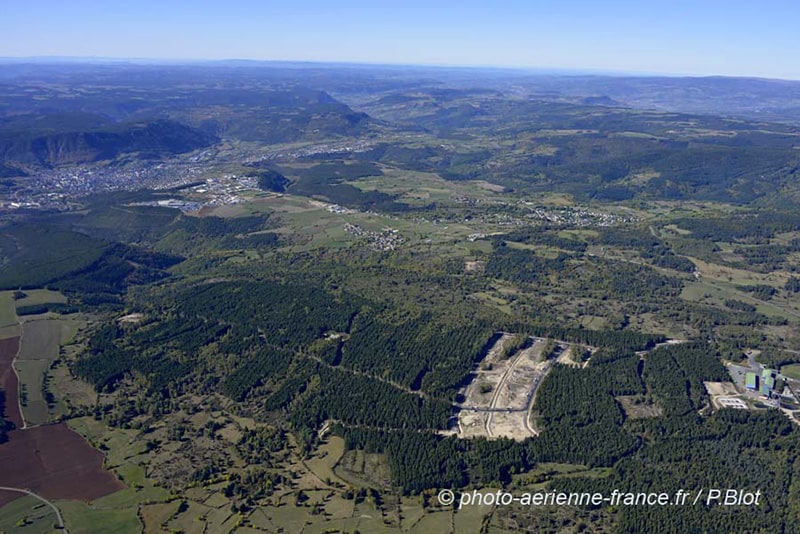 190
TOTAL SURFACE AREA (in ha)
62
AVAILABLE SURFACE AREA (IN HA)
15
Average price (HT / m2)
Access
Nearby cities: Rodez (1h45), Montpellier (2h)
A75 motorway (15 min)
Mende SNCF station (5 min)
Mende-Brenoux aerodrome (5 min)
Networks
Collective water treatment
Very high speed internet
Facilities and services
Waste collection.
Business real estate
Pôle Lozèrien d'économie numérique (Polen) à Mende orienté vers les TIC. Ce pôle est équipé d'une pépinière d'entreprises et d'un centre de ressources TIC du réseau Cybermassif.
Regional accompaniment
The Occitanie Region has implemented a set of programmes to help businesses.
More information
Strengths of the territory
Strengths of the territory
Ideal for green tourism with the Cevennes hills and the volcanic plateaux of the Aubrac.