Située au carrefour des autoroutes A20 (axe Paris-Toulouse) et A62 (axe Bordeaux-Toulouse), la zone Grand Sud Logistique est entièrement dédiée à la logistique et au e-commerce. Elle est à, à ce jour, l'une des zones d'activités les plus importantes du Sud-Ouest de la France sur cette filière.
Identity
Location : Labastide Saint Pierre / Montbartier / Campsas
Price : 53€ HT / m²
Number of companies : 6
Number of jobs (industrial) : 700
Main companies : Action, Intermarché, Easydis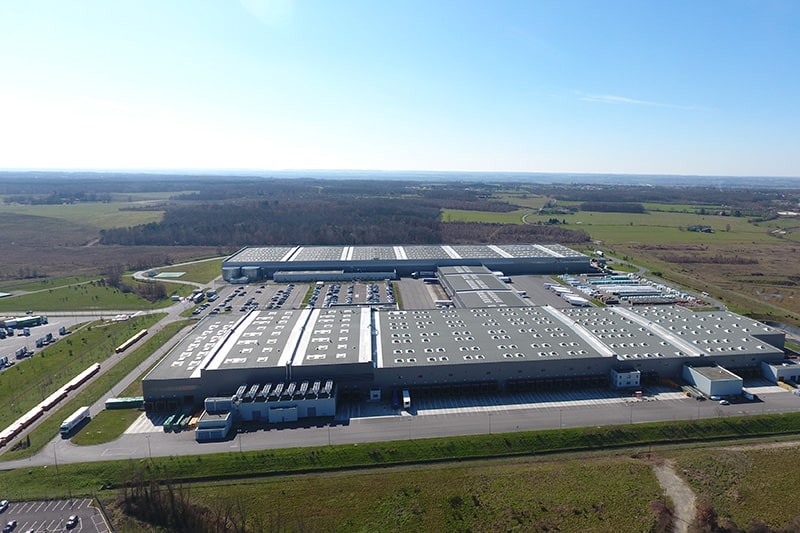 450
TOTAL SURFACE AREA (in ha)
100
AVAILABLE SURFACE AREA (IN HA)
53
Average price (HT / m2)
Access
Nearby cities: Montauban (10 min), Toulouse (20 min)
A20-A62 motorway (2min)
Montbartier station (5 min), Toulouse TGV (20 min)
Toulouse-Blagnac airport (25 min)
Networks
Electricity
Very high speed internet
City gas
Facilities and services
Truck service area with multi energy station, catering, mechanics, bodywork washing, and a business services area with a training centre, hotel, catering, nursery.
Business real estate
87,000 m2 turnkey warehouse.
Pépinière et hôtel d'entreprises à proximité sur la commune de Montauban sur une surface de 1 500 m2 composée de bureaux et d'ateliers
Regional accompaniment
The Occitanie Region has implemented a set of programmes to help businesses.
More information
Strengths of the territory
Strengths of the territory
L'agroalimentaire (filière emblématique du Tarn et Garonne), Arboritech (centre d'innovation sciences technologies et arboriculture), future Gare TGV de Bressols.