Situé en bordure de la rocade d'Albi et en accès direct à l'A68, ce parc d'activités a fait le pari de l'innovation (mécatronique, matériaux innovants, énergies renouvelables) et souhaite favoriser le transfert entre recherche et industrie. La zone valorise ainsi de nombreux atouts : une offre immobilière dédiée, une large gamme de services, un accompagnement sur-mesure et une haute qualité environnementale.
Identity
Location : Albi
Price 25 € HT / m2 (research) / 45€ HT / m2 (industry) / 70€ HT / m2 (services)
Number of companies : 22
Number of jobs (industrial) : 337
Main companies : Valthéra, E-Téra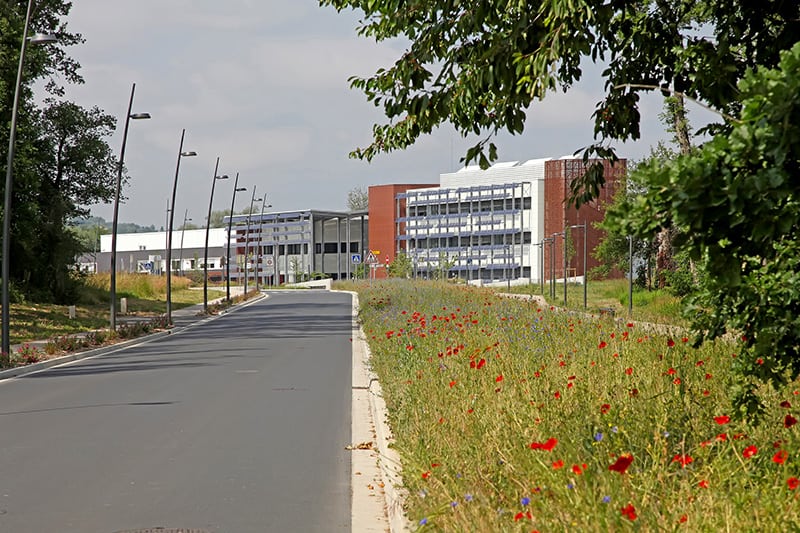 46
TOTAL SURFACE AREA (in ha)
8
AVAILABLE SURFACE AREA (IN HA)
Access
Nearby cities: Toulouse (1h)
A68 motorway (10 min)
SNCF station Albi (10 min), TGV Toulouse (1h)
Toulouse-Blagnac airport (1h)
Networks
Electricity
Very high speed internet
Gas
Facilities and services
Multimedia training room, work centre space, services and technological platforms, support and events, office rental per day (or more).
Business real estate
Scientific and Technological Park (PST) offers several real estate opportunities ranging from the technology platform to a business hotel with modular spaces from 13 m2.
Regional accompaniment
The Occitanie Region has implemented a set of programmes to help businesses.
More information
Strengths of the territory
Strengths of the territory
École des Mines et son incubateur à proximité immédiate, siège du cluster Enermass, plateformes Val-thera et Mimausa, pôle de compétence sur la mécatronique, patrimoine mondial de l'UNESCO.